Welcome to the Great Northern Garden of Remembrance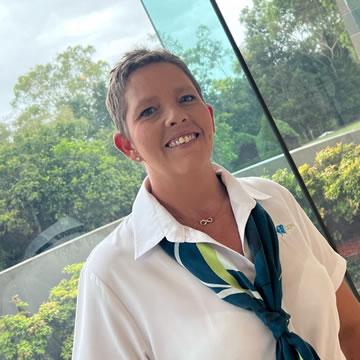 Rachael Watt – Manager
Great Northern Garden of Remembrance is a public Crematorium and Memorial Garden located at Deception Bay, in South East Queensland. Our facilities are available for use by all funeral homes and families in the area.
We are conveniently located on Tallowwood Drive, just 2 minutes from the Bruce Highway, making it easily accessible for families from the Moreton Bay Region, Caboolture, Pine Rivers, Brisbane and the Sunshine Coast.
Our facilities, set in 1.8 hectares of beautiful natural bushland, include a 90 seat chapel with a calming water window, a beautiful outdoor gazebo surrounded by a running waterway, arrangement and reflection rooms, a fully-catered refreshments area and landscaped gardens with a variety of memorialisation options.
As the facility is bordered by a nature reserve there is an abundance of native animal & bird life including a family of friendly kangaroos, which add to the peacefulness of the whole environment.
Our office is staffed between 8.00am and 4.30pm Monday to Friday, and we are available on weekends by arrangement. The grounds are open to visitors every day.
Services can be held in the Chapel between these times and on weekends by prior arrangement. We can be contacted by phoning 07 3888 6622.
We are committed to providing a special environment for visitors to remember their loved ones and quietly reflect on times past.

You are always welcome at Great Northern Garden of Remembrance.
Click the planning ahead link to get more information or an obligation-free call from one of our experienced staff.
---