Memorials
---
---
Memorialisation of Ashes
This is a decision that does not need to be made at the time of the funeral arrangements. There are many appropriate ways for dealing with your loved one's ashes after the funeral. Great Northern Garden of Remembrance can provide you with a range of options or answer any questions you might have.
Click here to get more information or an obligation-free call from one of our experienced staff.
Options include:
the traditional columbarium wall
commemorative rose bushes
water course rockery
scattering gardens
garden seats
bridges
specialty garden for children
specialty garden for war veterans and spouses
our new Redcliffe Gardens
our new Emerald Gardens
a variety of Family Gardens
service persons memorial area
our new Tranquil Waters area
our new Sandstone Gardens
our new Garden of Reflection adjacent to our scattering area
---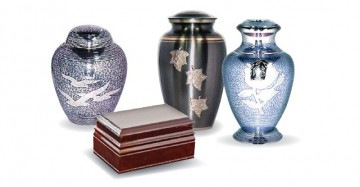 Urns – taking your loved ones home
Timber
Brass
Pewter
Ceramic
---
There is a common misconception that you must inter or in-urn ashes in the grounds or walls of the crematorium where the cremation took place. This is not so. Families may collect their loved one's ashes and either create their own memorial, such as a special garden or a pond at home or they may wish to scatter them in a park, in the sea or at some other location of special significance. Some families have a Minister or Celebrant perform a small ceremony at the inurnment or scattering of a loved one's ashes.
---