Pre-plan your cremation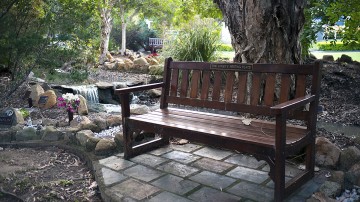 Planning ahead is a good way to remove the stress from your family and ensures that your wishes are known and upheld. We understand that cremation is not everyone's choice and some family members may object to your cremation for personal or religious beliefs but by pre-planning it yourself you can ensure your family and friends are aware that your wishes are to be cremated and not buried.
While written instructions can be recorded in your will, however, the will may not be read for up to 30days after the funeral service. If your wish is to be cremated, commit to it in advance and the confusion and decisions are removed from the funeral arrangements.
You can then all have peace of mind that your affairs are in order.
Click the planning ahead link to get more information or an obligation-free call from one of our experienced staff.
---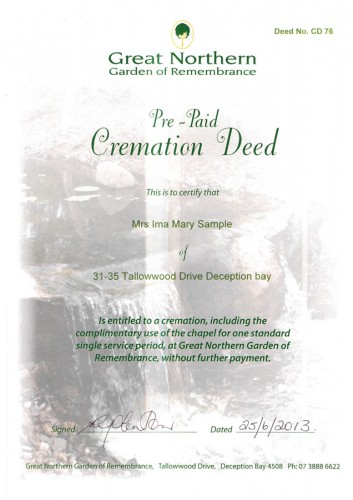 Why pre-plan your cremation?
At Great Northern Garden of Remembrance, if you choose to have a cremation at our facility, we can provide a fixed price Cremation Deed at today's cost, which includes the complimentary use of our chapel.
While a Cremation Deed does not cover all of the associated funeral costs it  does guarantee that the cremation will be covered in full and the venue is of  your choosing.
A Great Northern Garden of Remembrance, a Cremation Deed does not limit your choice of funeral directors and you may choose or change funeral directors at any time.
It is just another practical way of planning ahead and removing the burden from your family.
---